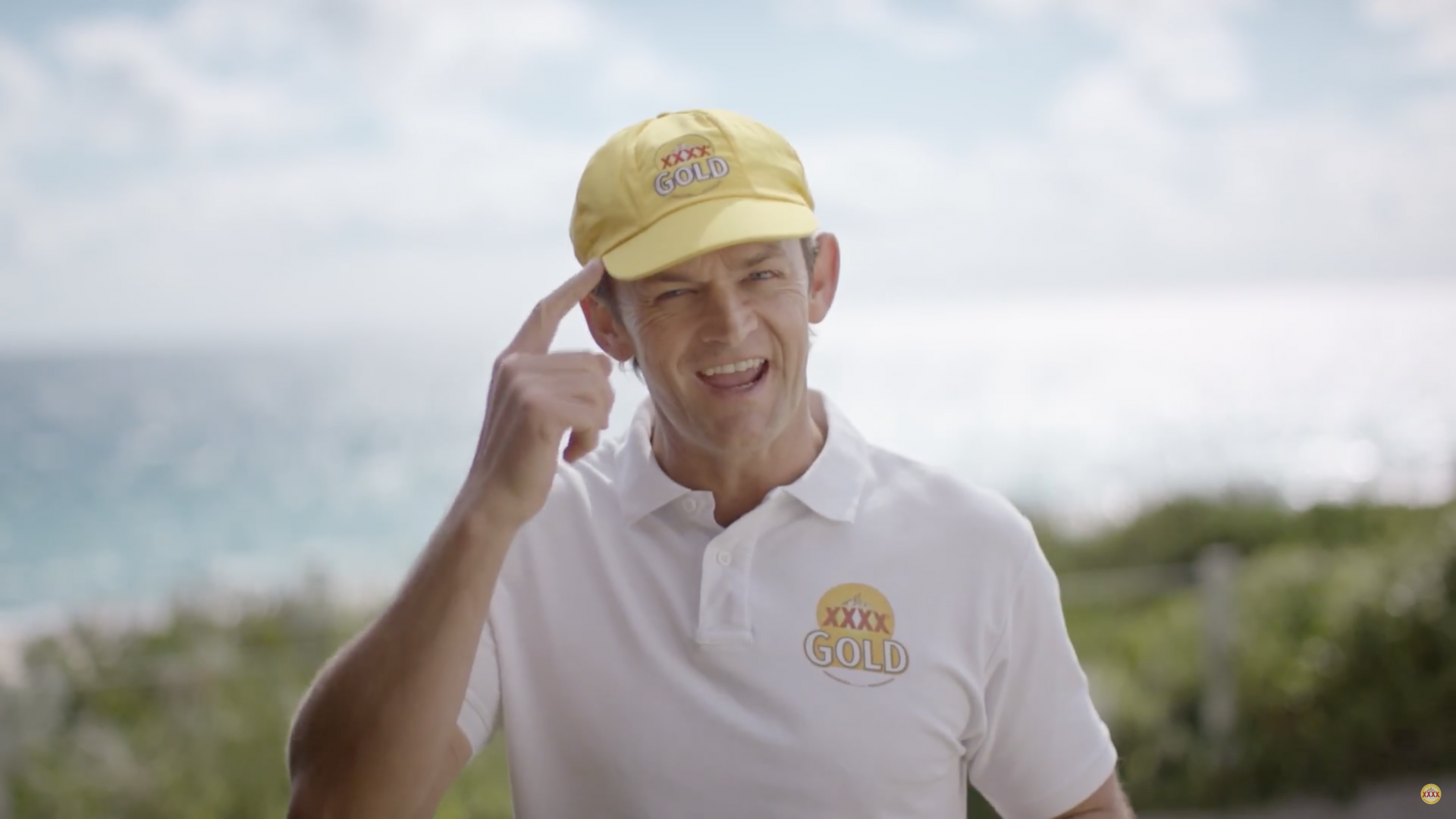 XXXX GOLD'S TECH-ENABLED 'GOLDIE' CAP REWARDS AUSTRALIAN CRICKET FANS FOR ASHES SUMMER SUPPORT
In Australia, being given a Baggy Green Cap is considered an honour to cricketers. Thus, Cricket Australia sponsor XXXX Gold is leveraging this iconic national symbol by introducing a tech-enabled 'Goldie' cap.
The beer brand is activating its new Cricket Australia sponsorship with an internet-of-things-styled initiative that gives away Goldies to those who buy specially-marked packs of XXXX Gold.
This tech-enabled cricket cap has been designed to encourage and reward fans for coming together and supporting the national team during the upcoming Magellan Ashes Series.
Using an on-pack code, consumers can use an app to pair their smartphones to their Goldies – which contain miniature iBeacons that can detect other in-range Goldies.
Throughout the season, XXXX will challenge Goldie wearers to link up with one another to increase their chances of winning one of 6000 cricket-related prizes, which value at more than $350,000.
The prizes range from LG TVs, to Qantas flight vouchers, to other cricket-related items such as Ashes tickets and VIP match day experiences.
The more Goldies in one place, the higher the chance of winning. In other words, the bigger the cricket party BBQ, the bigger the prize.
XXXX Gold will even give fans wearing a Goldie the chance to win $10,000 if they catch a six during the Australian Men's Test matches and One-Day Internationals.
This is an incentive for thousands of fans to wear Goldies to the stadium to watch the Ashes, thereby generating in-stadium brand visibility.
The initiative began in late September when the official partnership was announced, and was accompanied by a straightforward announcement spot, as well as a cricket Q&A.
A week later, the Goldie was officially launched on the brand's YouTube channel by former Australian cricketer and XXXX Gold ambassador Adam Gilchrist.
"Cricket is about more than just the players. It's about the fans that head out to the Test, play cricket at the beach, or get together with their mates at home to watch the match," Gilchrist said.
"The Goldie has been created to unite these fans over their favourite sport and make them feel part of the Ashes this summer."
"We thought doing something big for the fans was a great way to kick off the season," added XXXX Gold marketing manager Richard Knight.
"Partnering with Cricket Australia was a natural fit for us, especially given that XXXX GOLD has long been a supporter of cricket.
"We're stoked to be back and be the official beer sponsor of the Australian cricket team and encourage Aussies to get together with their family and friends under the Aussie sun and celebrate the season ahead."
Comment:
We love this idea: it's not just innovative, but it neatly links the brand to the game and also joins fans together in acts of collective support (and may well see TV commentators discussing why the stands are filled with fans wearing XXXX brand gold for the Ashes).
Although consumers do need to sign up for SMS and email alerts when they register a Goldie account: so there is the potential for the activation leading to a stream of marketing email spam.
An Ashes summer is always an opportunity for innovative Australian beer brand activation: for past series we've seen inventive work ranging from beer fridges and wi-fi scoreboard radios, interactive bobble heads and getting fan names on team shirts, and even buying the whole country of Australia a round.
And the smart 'Goldie' cap ensures that this year is no exception.
What next?
A wi-fi white cable knit classic cricket jumper?
https://www.facebook.com/XXXXGOLD/
https://www.youtube.com/user/xxxx