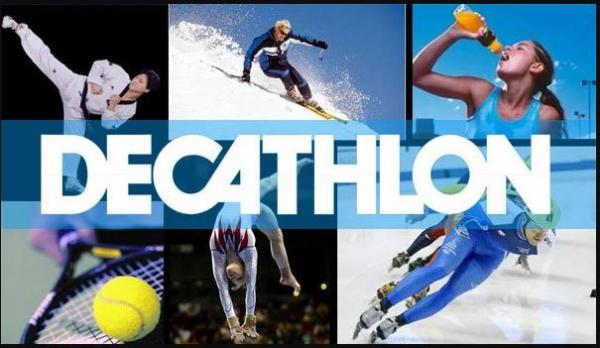 FRENCH SPORTS RETAILER DECATHLON INVENTS 'SPORTABLE GIFT WRAP' TO HELP CUSTOMERS WITH THE NEW YEAR WORKOUT
For the festive season, French sports retailer Decathlon invented reusable wrapping paper and ribbon that also forms a functional exercise tool to help customers with their traditional New Year workout resolutions.

During the festive season in-store staff at Decathlon wrapped customer gifts in paper that also acts as a health and exercise utility for 2018.

The paper, which was developed in harness with agency BBDO Belgium, was made from the same microfibre fabric as Decathlon's Nabaiji sports towels and a ribbon was developed from the same elastic material as the Domyos resistance bands.

The idea is simple: in this recyclable and reusable age, recipients of wrapped Decathlon presents could make use of the 'gift wrap' all through the year in a way that has synergies with the brand and its products.
The retailer continued the wrapping and gift theme through the festive season with a range of Christmas themed content and competitions running across the brand's festive social channels.
Activative Comment:

This is a really nice, neat and practical idea that has seasonal and category synergy.

While so many consumers simply throw away their wrapping paper, Decathlon customers can get to work on their health resolutions right away and use theirs for their New Year workouts.

And be kinder the environment too.

It also continues the ongoing sports sector marketing trend for campaigns that are sector relevant usable products and services rather than just adverts.