MARTINI BOOKS AIRBNB TO OFFER FANS A WILLIAMS F1 PIT GARAGE FAN OVERNIGHT EXPERIENCE
Williams' primary partner, Martini, teamed up with Airbnb offering a unique overnight stay in the Williams Martini Racing pit garage at the Silverstone F1 track ahead of the British Grand Prix on the 15th July.
Williams and its title sponsor Martini ran a once in a lifetime experience for a fan and their guest to spend the night at the team's garage the night before the 2017 Formula One Rolex British Grand Prix, eating and drinking with the team, celebrating its 40th anniversary, as well as sleeping with the FW40 cars.
The winner was more than just given a bed for the night. They met the drivers and received a guided tour from the team's deputy principle Claire Williams and snagged track-side seats at the big race the next day. With the whole package encompassing travel, accommodation, transfers, food and drink, visa fees, £250 cash and a Martini gift pack spanning the whole trip from 14th to 16 July.
The garage space was transformed over night from a bustling workplace into a peaceful bedroom: complete with curated works of Martini Racing Art on the walls and an expertly engineered bed ready for your speediest dreams.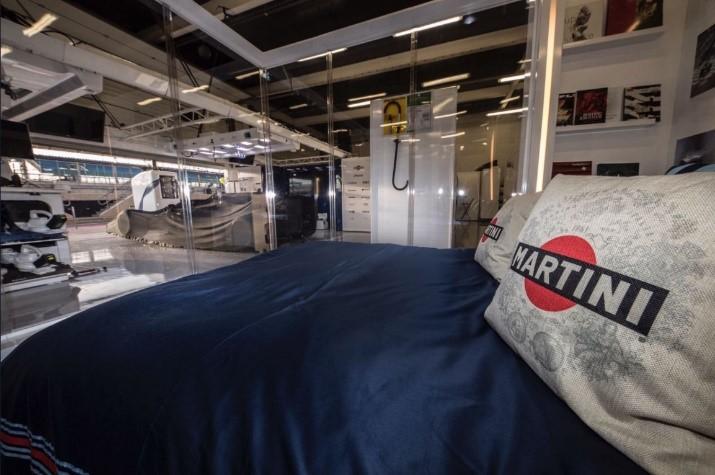 Williams and Martini included, in the advert, a complete set of, rather comical, House Rules:
– Always abide by the rules or you will incur a five-second penalty.
– Please observe the local speed limit of approximately 80km/h in the pit lane.
– No wearing a helmet in bed. Helmet hair is not a good daytime look.
– Ear plugs may be required when tuning is in practice
– In colder weather, tyre warmers will be provided. Do not use your own.
– No flag waving, this may distract your neighbours.
– No pets. We find the loud engines scare them.
– No sleepwalking. The nearby pit lane can be a very busy area of track.
To enter this untoward competition, Williams fans, Martini drinkers and/or petrol heads were simply invited to 'Enter to Win' on Airbnb where a 100-word creative story was required, detailing what they love about racing and why they should be the lucky one chosen.
'It's amazing what Martini has done for racing since its return to Formula One. They really understand the joy and passion of the sport – and celebrate it on and off the track. For me, the Williams Martini Racing garage has always felt like a home away from home and I can't wait to welcome the winners at Silverstone this summer', says Williams driver Felipe Massa.
'At Martini, we're not just a racing sponsor, we're race fans. Aside from driving an F1 car, spending a night in the garage is like waking up in your own racing dream,' explains Bacardi global head of excellence Zara Mirza.
Activative Comment
On race weekends pit garages are tightly restricted and usually the preserve of drivers, mechanics and the elite F1 circle and super star guests, but at the heart of this campaign Martini aims to celebrate the joy of racing by opening its garage doors.
This is one of the several recent interesting Martini F1 marketing moves this season – as well as the usual trackside hospitality activations –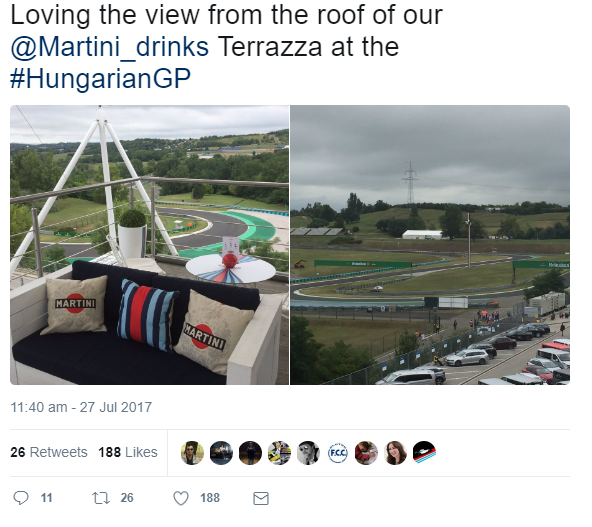 Another of the Bacardi-owned brand's stand out initiative this year saw it rework one of its famous 2009 giant billboard ads for the Monaco Grand Prix.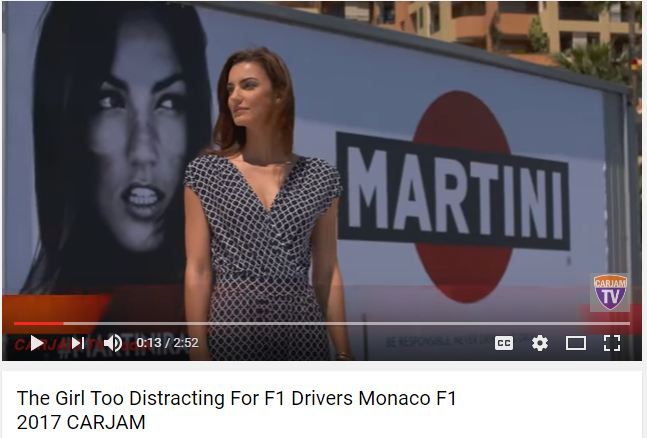 Martini has been backing motorsport in various guises since 1968 when Martini racing was first formed. Indeed, the drinks brand was one of the first non-motorsports brands ever to sponsor a racing team.
Martini returned to racing's elite apex when it signed up as title sponsor of British owner Williams F1 team in 2014: its previous involvement with F1 was with Scuderia Ferrari as an official partner from 2006 to 2008.
Williams is a leading F1 team and advanced engineering company. Formed in 1977 by Sir Frank Williams and Patrick Head, the team has secured 17 FIA Formula One World Championship titles since then.
The initiative also coincides with the team celebrating its 40th anniversary and the accompanying launch of the Williams biopic.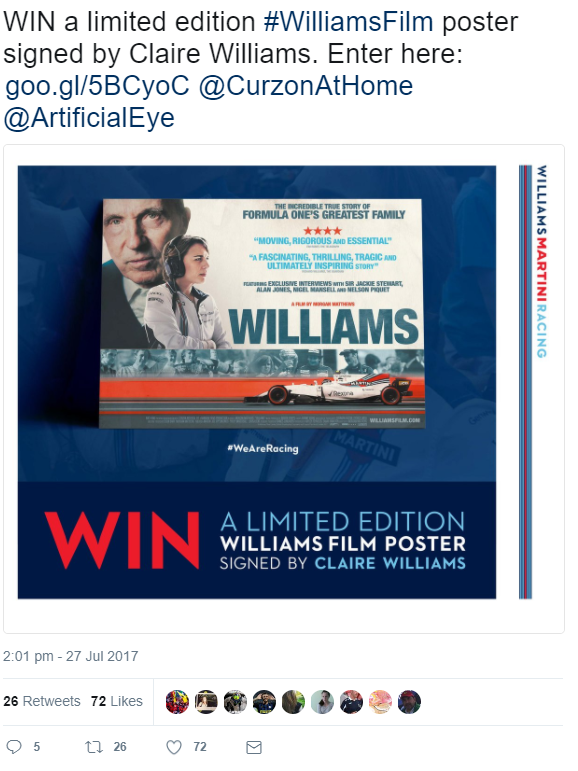 The Martini Airbnb 'Night At' the Williams Martini Racing garage is actually just the latest in Airbnb's 'Night At' series – which sees guests stay in iconic locations around the world.
Other sports events in the series include a pitch side bedroom at the Audi Cup in Bayern Munich's Allianz Arena – https://www.airbnb.co.uk/night-at/audicup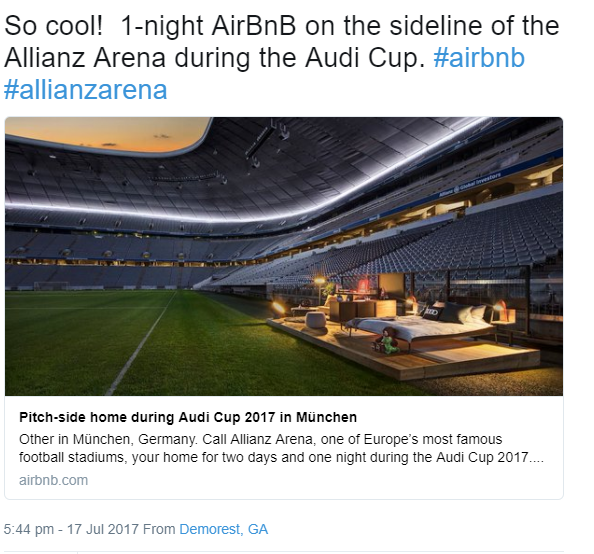 While perhaps the most famous and multi-award-winning initiative in the series saw Airbnb team up with the Art Institute of Chicago last year to promote its Van Gogh Exhibition by recreating the artists famous bedroom painting and renting it out for nights via the Airbnb site.