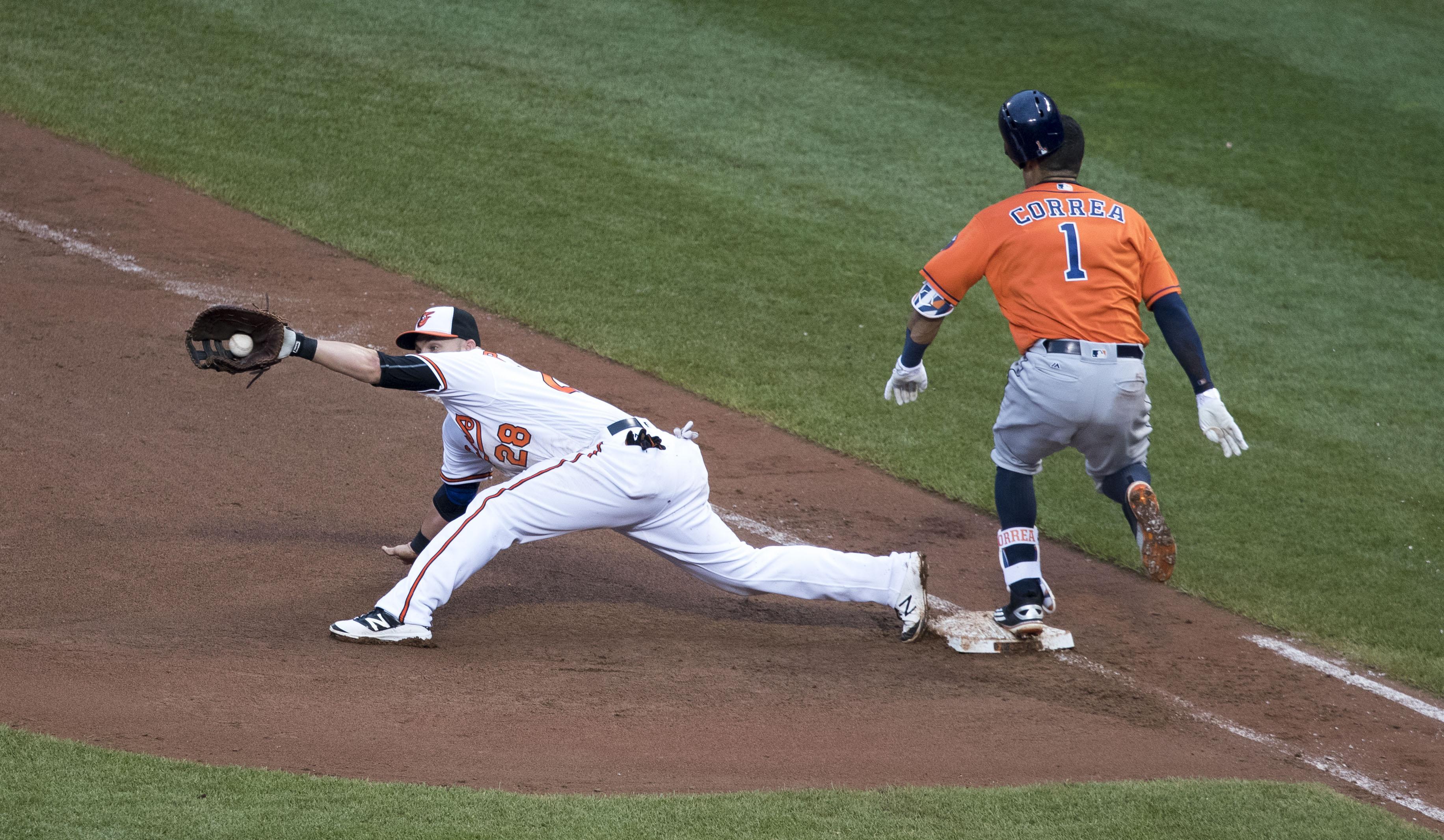 MASTERCARD LEVERAGES MLB PARTNERSHIP TO DELIVER 'STAND UP TO CANCER' IN-STADIUM AR EXPERIENCE AT WORLD SERIES
Mastercard and Major League Baseball (MLB) teamed up in Game 4 of the 2017 World Series to deliver an in-stadium AR experience in support of Stand Up To Cancer (SU2C). Houston Astros shortstop Carlos Correa delivered the video message offering thanks to the fans for helping to raise a staggering $4m to beat cancer.
This unique, in-park surprise (which builds on the league's payment partner's ongoing activation approach of providing baseball fans with unique postseason access), delivered fans an AR cause message right to their stadium seats.
Fans could receive this special message from Correa by downloading the MLB.com Ballpark app, tapping on the augmented reality icon on the Houston Astros home page in the app, and then aiming their cameras to the back of the SU2C placards given in stadium before the game.
The video message saw Astros shortstop Correa thank all the fans for helping Mastercard raise $4m through the summer and also announced that Mastercard would make an additional $100K donation to help the fight against cancer.
Correa encouraged fans to stand up and raise their placards in unison: a pre-game campaign encouraged fans to dedicate a personal placard to someone who has been affected by cancer during the 'I Stand Up For' placard tribute at the end of the fifth inning.
"We're proud to come together with MLB, our cardholders and partners for the seventh consecutive year and advance SU2C's mission," said Andres Siefken, Mastercard's EVP North America Marketing & Communications.
"It's truly special to thank baseball fans at the World Series through AR for their commitment towards the fight against cancer."
The $100k donation is on top of the $4m donation raised over the summer through Mastercard's annual dine out campaign where throughout the summer, Mastercard made a SU2C donation on behalf of cardholders who spent $10 or more on their Mastercard when paying for a meal at a qualifying U.S. restaurant.
"Both Mastercard and MLB give Stand Up To Cancer extraordinary opportunities to engage the public in our work," said Rusty Robertson, Co-Founder of SU2C.
"The sea of Stand Up placards at Game Four of the World Series was a sight to behold. For Houston Astros Shortstop Carlos Correa to thank fans for supporting SU2C through an 'augmented reality' moment was incredible, and his AR announcement that Mastercard was making an additional $100K donation to SU2C's cancer research was thrilling. We're profoundly grateful to Mastercard and MLB. Their commitment – as well as their customers' and fans' – helps our scientists bring new therapies to the patients who desperately need them."
Comment:
The payments industry technology giant's in-stadium tech-led cancer cause experience dovetails with the MLB's partnership with Stand Up To Cancer, called 'Whatever It Takes' which ran in parallel with MasterCard's work during Game 4.
It also follows on from MasterCard's pre-event 'This Could Be You' World Series Sweepstakes.
Powered by Activative > This story originally appeared on Activative Source: an intelligence tool featuring the most creative and effective ideas in sponsorship activation and rights holder marketing from around the world.