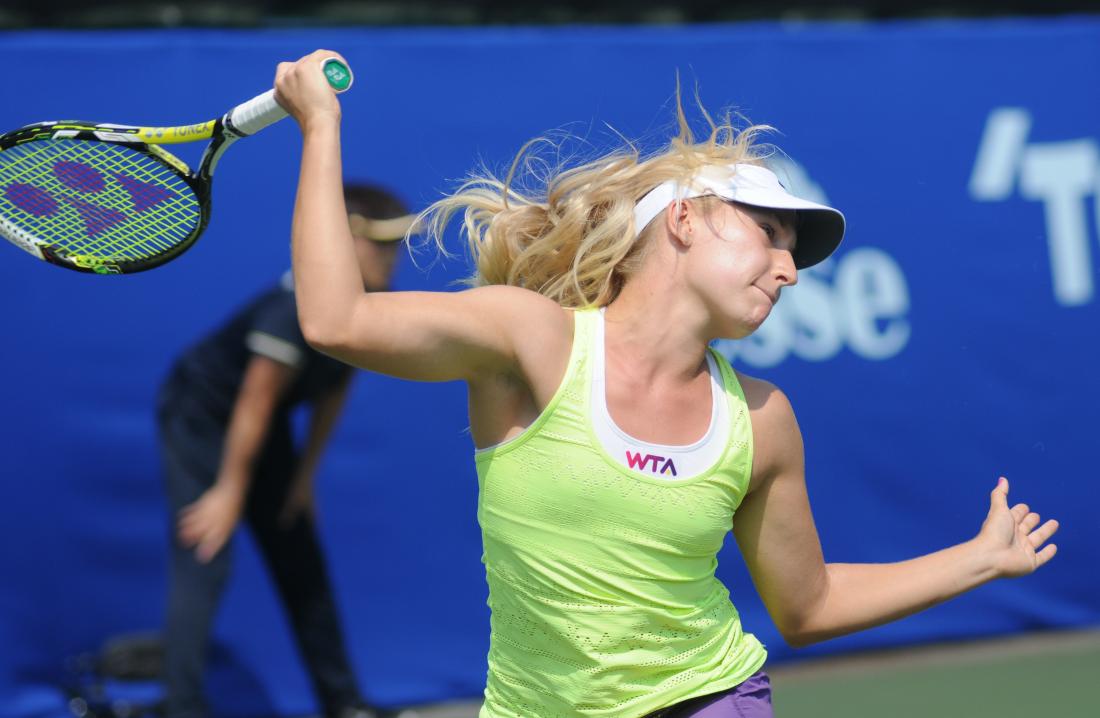 TENNIS FANS COMPETE IN LIVE #YONEXTENSIONWINS COMPETITION EXPERIENCE AT THE AUSTRALIAN OPEN
Yonex, the official stringing partner of the 2018 Australian Open, was activating on-site at the tournament through a live, demonstrative competition testing the skill, strength and endurance of fans at the year's first Grand Slam in Melbourne.

The sports equipment and apparel brand's activity, developed in harness with experience agency GPJ Australia, opened in the first week of the Australian Open. Yonex offered tennis fans a chance to use their strength and power to pull and hold racquet strings to the same tension used by their own personal favourite player to earn points towards becoming the 'String Performance' winner of the day.

The winner of each day's competition scoops the top prize of a Yonex racquet strung by the professional Yonex stringers.

The competition includes a handicap system using an electric industrial weight scale and an algorithm to determine the strengths of the players, ensuring that children can participate and compete alongside adults.

An elite squad of Yonex tennis ambassadors – including Nick Kyrgios, Caroline Garcia, Daria Gavrilova and Denis Shapovalov – all tested themselves in the competition and appeared on-site at the event to encourage and support those fans taking part.
Come test your precision
Fans on-site are also able to see the official Yonex Stringing Team at work in real-time in the official 2018 AO stringing room next to Rod Laver Arena.

Through the course of the two-week tournament, the Yonex Stringing Team will string around 65,520m of scientifically engineered strings on 5,460 racquets for Australian Open players: each tennis star requiring their own specific tension to suit their game (ranging from 11kg to 38kg).
"As a long-time Australian Open sponsor, Yonex knows string tension is just as important to the players as the racquet itself – it really can mean the difference between winning and losing," explained Yonex global marketing manager Paul Gerdes.

"We're excited to give fans a behind-the-scenes look to experience our high-quality products, service and precision Yonex and our stringing team take pride in at this year's Open.
"GPJ has created a fun brand experience which will give people an insight into just how important string performance is to the world's best players."
GPJ creative director James David added: "Yonex is a legendary brand with a long history in the game. We're proud to have the opportunity to highlight the importance of their strings and precision tension and get their brand message out by creating this engaging game."

Comment

Using a fan competition to bring to life a brand utility in this way has plenty of synergy and is a good way to engage with consumers in a relevant way that showcases a brand's service skill set.

It is especially important a tennis racquet manufacturer that has to keep stringing and re-stringing the racquet of the notoriously tempestuous Aussie star Nick Kyrgios.

This first Grand Slam of the year also saw the Australian tennis star and Yonex athlete ambassador debut the brand's new EZONE Blue racquet: one launched with its own tournament-centric advertising and marketing campaign.